Ammonium Bifluoride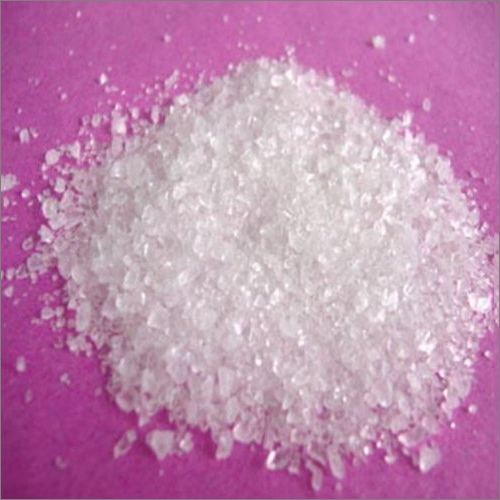 Ammonium Bifluoride
Price And Quantity
Kilograms/Kilograms

100 INR
Product Specifications
Ammonium Bifluoride

Industrial Grade
Ammonium Bifluoride

Industrial
Product Description
Ammonium bifluoride, also known as ammonium hydrogen fluoride, is a white crystalline powder that is commonly used in various industrial applications, including as an etching agent, a cleaning agent, and a preservative.
In the electronics industry, ammonium bifluoride is used as an etching agent to remove oxide layers from aluminum and other metals. It is also used in the glass industry to etch glass and to remove stains from glass surfaces.
Ammonium bifluoride is also used as a cleaning agent in the semiconductor industry and in the production of cleaning products. It is effective at removing rust, mineral deposits, and other stains from metal surfaces.
In addition, ammonium bifluoride is used as a preservative in the preservation of biological specimens and in the production of some cosmetics and personal care products.
Ammonium bifluoride is considered hazardous and should be handled with care. It can be a skin and eye irritant and can cause severe burns if not handled properly. Proper protective equipment, including gloves, goggles, and a respirator, should be worn when handling the powder. It should also be stored in a cool, dry, and well-ventilated area away from heat and moisture.